Welcome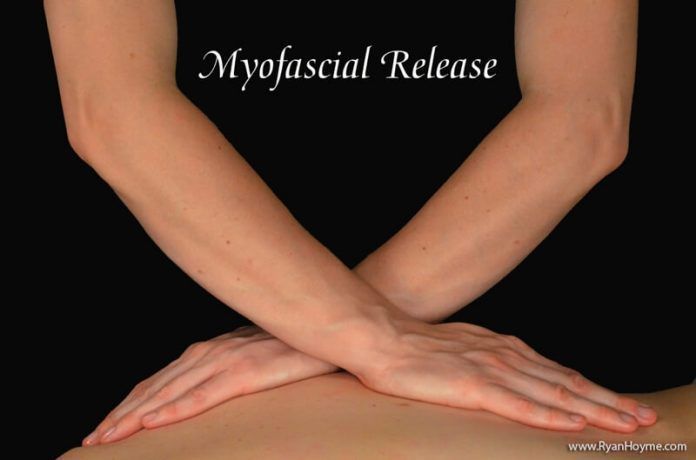 Welcome to Advanced Healing Myofascial Release & Wellness!
I am very excited to now be offering Reiki (energy work) as part of my services. Please click on the 'Reiki' tab to read about the incredible health benefits of treating your energy body.
Don't forget to like us on Facebook! You can also schedule an appointment from my website, right now! Simply go to the menu and select 'ON-LINE SCHEDULING.'
If you are here, then you, or someone you know, must be experiencing pain and/or restrictions in your body that are negatively impacting your life.....and you have not been able to find any answers from traditional medical treatments. Please take time to read and answer the questions below to see if they pertain to you:
Have you been experiencing any physical limitations with your daily work, or recreational activities?

Do you feel that you have limited mobility or an area of your body that feels "stuck" in place?

Have you been living with pain symptoms for a while and not able to find a cause despite numerous doctor visits?

Have you been taking prescribed medication without significant relief of your symptoms?

Have you had diagnostic tests, such as X-ray, CT scan or MRI, and the findings are negative despite your ongoing symptoms?

Have you been treated for your symptoms by a massage therapist, chiropractor, physical therapist or pain management specialist with only partial, temporary or no relief?

Would you like to find the cause of your pain and reduce your symptoms without having to take medication or undergo surgery?

Have you been told that your pain and/or symptoms are all "in your head?"
If you answered "yes" to any of the above questions.....then you have come to the right place to begin your healing journey. Other forms of "myofascial release" are massage techniques, which feel good and can be therapeutic, however, they are not addressing the actual underlying causes of pain and restricted motion, and therefore, only provide temporary relief. The John F. Barnes' Myofascial Release Approach® is considered to be the ultimate therapy that is safe, gentle and consistently effective in producing results that last. Only the John F. Barnes Approach to Myofascial Release addresses the entire three-dimensional myofascial complex to bring about long lasting relief from pain and decreased movement.
Are you suffering with any of the following:
•Back Pain •Chronic Pain •Mastectomy scars (tightness/pain through chest/shldr)
•Headaches •Disc Problems •Adhesions
•Whiplash •Migraines •Carpal Tunnel Synd
•Neck Pain •Pelvic Pain •Painful Scars
•Urinary Incontinence/frequency •Scoliosis •TMJ/painful Jaw
•Sports Injuries •Plantarfasciaitis •Sciatica
•Fibromyalgia •Myofascial Pain Synd •Frozen Shoulder
•Thoracic Outlet Syndrome •Chronic Fatigue Tennis/Golfers elbow
•Painful Breast Implant/Reduction scars
•Infants - difficulty latching on to breast/bottle and/or cholic
*IMPORTANT! Preventative treatment.....as with all other areas of our bodies in which we have preventative treatments and screenings, as well as maintaining a proper diet and exercise regimen, I am a firm believer in keeping our bodies healthy, instead of waiting for injury, disease, poor posture or simply aging, to begin to cause pain and restrictions. Many of my clients schedule monthly preventative appointments after they have progressed to feeling better and are proficient with their home stretching program, as part of maintaining their overall health and fitness.
I encourage you to click on the menu and take the time to read the links explaining what fascia is and how the John F. Barnes approach to Myofascial Release works to affect positive change in the body and mind by relieving pain, improving motion and restoring calm and balance to your mind, helping you to reclaim your life. I also encourage you to watch the video, which will help you understand more about fascia and its effects on our bodies. You can also visit John Barnes' website to learn more about MFR, have access to reading materials and articles written by John to help you on your way to understanding how myofascial release can help to decrease your pain and change your life at www.myofascialrelease.com
If you would like to make an appointment or talk to me about how Myofascial Release or Reiki can help you, please click on the "contact" link to call me, send me an email with any questions you might have or schedule an appointment on-line with me now. REMINDER: I am available by appointment only.
CANCELLATION POLICY
I require a 24 hour notice for cancellations. I realize that there are times when life happens and you might not be able to cancel with a 24 hour notice. Please remember that other people experiencing pain could have used your appointment time.
Thank you for visiting my website and taking the time to learn more about the incredible benefits of The John F. Barnes' Myofascial Release Approach® and Usui Holy Fire Reiki. Together, we can work to return you to a healthier, pain-free active life. I look forward to meeting you and being part of your healing journey.
--Mary